I fucking miss you. Yeah I said it. I fucking miss you. I wish you missed me as much I as I kiss you and roo. Fuck it I will drunk idgaf about what I'm saying right now. Ughhhh hh.
5 tags
And now MN is the 12th State in the nation to legalize Same-Sex Marriage. <3  As well as having a day to recognize the Hmong who've fought for the Americans during the Vietnam war. Happy Hmong American Day! <3
1 tag
They've said to me, "You're really mean," "Why do you always push people away," "Your wall is impossible to break down,"… & Yeah, I do have my guards up. I just don't know how to put it down anymore..
I got a fortune cookie with a fortune that said, "Love is just around the corner." Then I met you, two weeks later… My first. But, I don't think you'll be my 'last'…. unless some fucking miracle happens…
1 tag
Dreamt of you...
I try to stop myself from having reoccurring thoughts of you. I can't take it anymore, this sadness inside me because there's nothing I can do. I miss you. Yeah, I said it. I miss you. And I will always miss you. What is it that is keeping us apart? All these weird feelings in my heart, I want it to stop. It's driving me nuts, even after all these years. I keep thinking nothing will top, what we...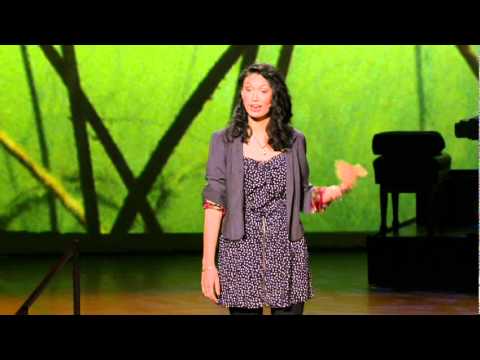 1 tag
Your sincerity and loyalty, as a friend- It's questionable. Don't tell me you cared, show me your sympathy or even speak to me, `cause whatever comes out of your mouth, it's all bull- I've been lied to, cheated on, and used. So don't think that the shit you pull is gonna phase me. It pains, but doesn't kill me. It'll only define you. Everyone says that...
I wish you were here. I'm in need of some strength.
8 tags
Just want to thank all those people who walked away when I was at the lowest point in my life. You've all showed me the meaning of "useless" and gave me the strength to show you all the meaning of the middle finger. :)
1 tag
21.
November 21, 2007. You said that usually the season starts on the 21st of the months.. That's why you chose to ask me on a 21st. 
The sadness in your voice...
It hurt, moving on.. & telling you that I was happy. But it hurt even more, hearing you telling me that you thought I found the one for me… The sadness in your voice… I knew you weren't talking about you… but I wish you did.
9 tags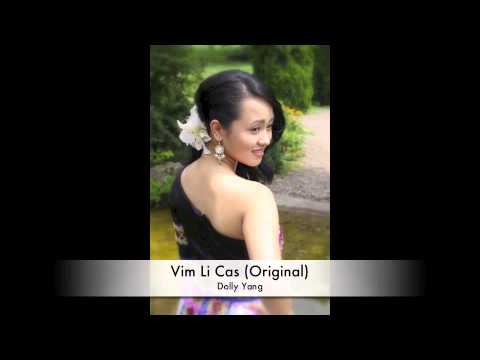 7 tags
Stacy
————— There was a girl named Stacy. She was 8 years old when her parents split apart. Stayed with her momma, who then became an alcoholic which left her in the dark, wondering and thinking. Sitting with her head down, staring at the blank, cold, hard, concrete ground. Her momma met Mike. He was cool for a while, until he started coming home late at night; started...
8 tags
Reoccurring Thoughts
Sometimes I wonder… if the tormentor ever takes time to know the situation of the tormented. Sometimes I wonder… will I have sympathy for him, the one who almost killed my soul. Sometimes I wonder… with every waking breath if I'll ever learn to forgive and or forget. Sometimes and only sometimes… do I ever wonder and doubt my strengths to carry on and live.
9 tags
7 tags
Tortured.
She screams and cries, yet you think it's out of pleasure. She tighten her grips, it only turns you on more. She yells to stop, but you still continue. She pushes you away, only to lessen the distance. You created a monster, that you don't even know of. You've broken the bond, but left a link. I don't think I've ever hated a human being this much before…
9 tags
Repetition.
It all started with the "what if's". What if I told you, What if I asked you, What if I showed you, What if. What if. Then that lead to the "would you's". Would you listen, Would you answer, Would you care, Would you. Would you. Questions Unanswered Feelings Unknown Hope Less.
6 tags
1 tag
11 tags
8 tags
5 tags
4 tags
6 tags
Can't seem to forget about you
When the teacher called out your name for attendance, I looked to the back, following your voice. I saw you and thought, "Wanna be thug." Lol, my first impression of you. Seemed pretty shy, had something about you that I still can't put my fingers to… but I wasn't interested. I had my eyes on someone else at the time. Remember the first time we flirted? I remember...
8 tags
A little bit crazy? More like a lot...
After breaking up with me and writing a what seemed like never-ending essay of why he broke up with me/what he was sick and tired of/etc… He comes back to me. Wtf? You would think that if someone were to have left you, they wouldn't turn back around. Especially if they were, "Sick and tired and fully fucking drained" from this relationship. Apparently, I'm not...
I'm not the clingy type.
xrimmie: I really suck at hitting people up first. I really suck at being affectionate. I really suck at replying back to texts. I'm really good at pushing people away.
Weight lifted...
So we meet the end to our short bittersweet madness that we had started..
8 tags
& Tonight, I was reminded of a mother's love.
My mother and I never had the best relationship. Growing up, we've always had disputes. I'd get yelled at, I'd ignore her. I wasn't the rebellious type, but I didn't always side with her either. People always said, "When you get older, you'll understand." But I never really agreed with that. I always knew. I always knew that even if she yelled at me,...
Greetings. :)
Why, hello. It has been quite a while since I've been on here. Since I can't seem to post whatever I please to on Facebook and Twitter limits characters. I shall be posting here more often. :)
9 tags
Ugh.
The first month of college isn't bad. There has been some late night studying(i.e.: tonight). Supposed to be writing a paper that's due in twelve hours, but I've let my ADD get the best of me and decided to take a break. The DoubleShot Energy drink from Starbucks is helping me stay awake, but not helping me with the paper. If anything, it's making my ADD worse. I swear, I...
9 tags
I think I love him...
And now I'm on an open road.. Looking back..
8 tags
Don't give a damn.
Those who are heartless once cared too much.
6 tags